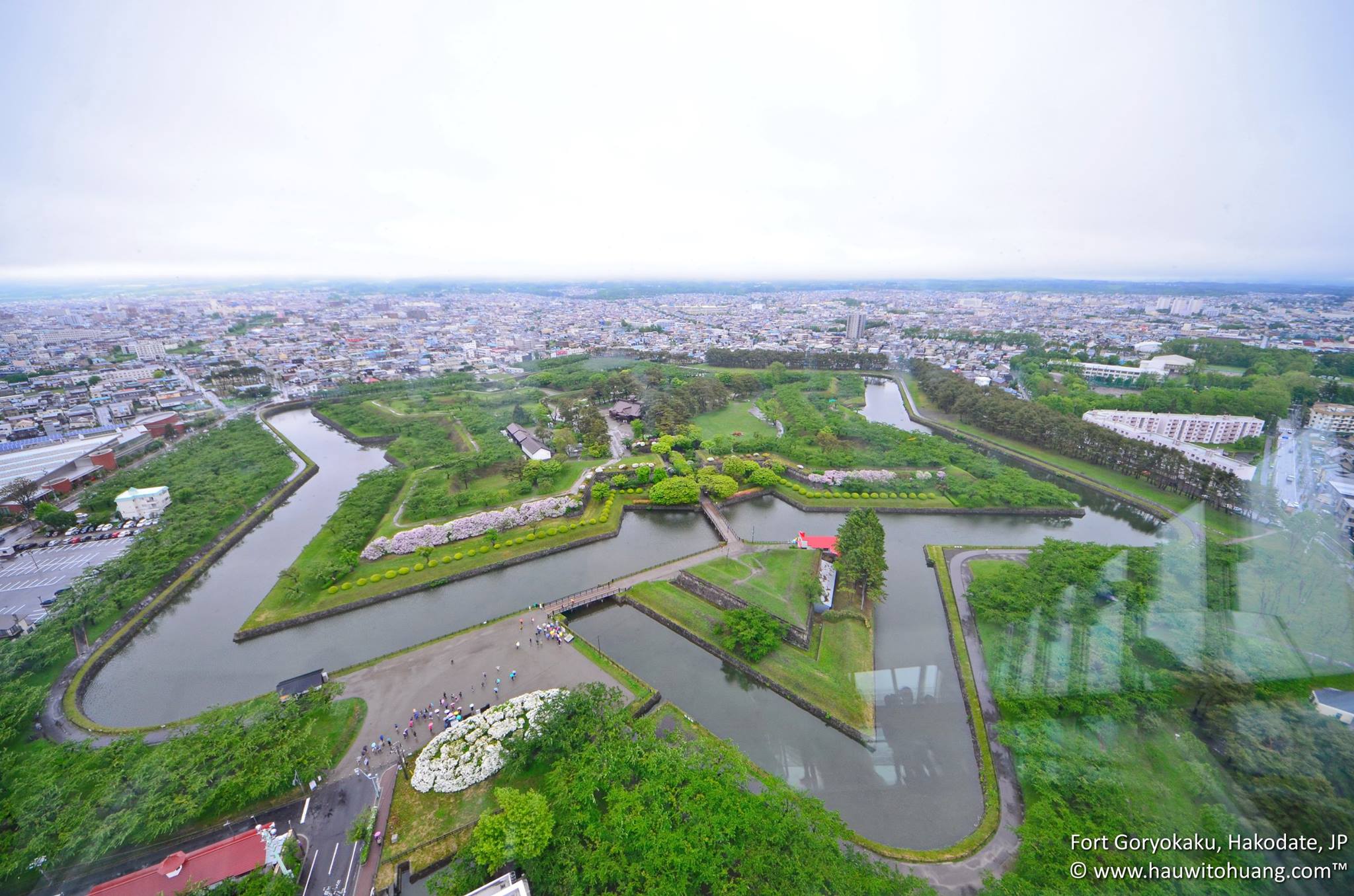 Goryokaku Fort
Wake up in the morning for head out we go to opposite of the road where Hakodate Morning Market at.
Just a while we then continue to Fort Goryokaku. Taking tram from Hakodate Eki-mae just like yesterday but to opposite direction now to Goryokaku Koen-mae station.
Fort Goryokaku is a massive, star shaped, Western style citadel, which was built in the last years of the Edo Period for the defense of Hakodate against the imperialist threat posed by the Western powers. A few years later, the fort became the site of a civil war between an army of the shogunate and the superior troops of the newly established Meiji government.
After the fort had lost its military importance, it was eventually turned into a public park in the 1910s. Over one thousand cherry trees were planted along its moats, making it one of Hokkaido's best cherry blossom spots. The peak of the blooming season usually takes place around early May.
For a bird's view of the huge fortress, access the observation deck of the nearby Goryokaku Tower. The 107 meter tall tower replaced its 60 meter tall predecessor in 2006.
Finished, back to hotel to get our luggage and to JR Station take Hakodate Liner to Shin Hakodate Hakuto for Hayabusa to Tokyo. Our hotel in Tokyo is at Artn'shelter at Samezu near the Samezu train station in Keikyu line. We will sleep there for two night.
Hakodate Various Photo
Trip Map