Chushan Sunrise Alishan, Taipei 101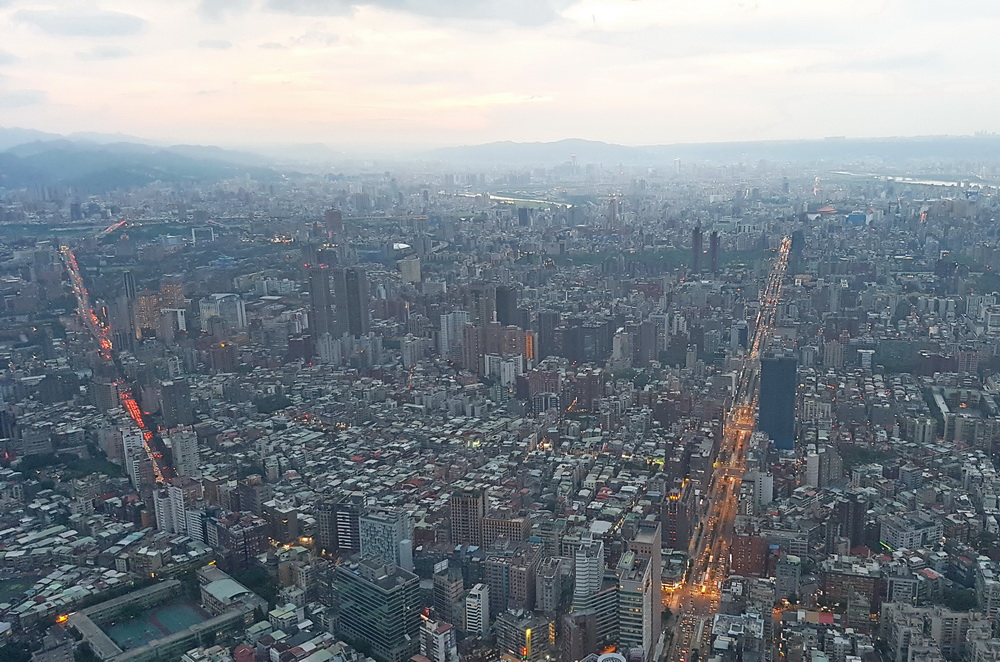 Chushan Sunrise Alishan
Catching the Alishan sunrise involves waking up in the wee hours (3am) to line up for the train to Chushan and do a bit of walking to the best viewing spots. The train will leave at 3:40am from Alishan Train Station to Chushan Station, fare is 150nt one way per person. Just toothbrush only without having shower.
For to do a sunrise you must make arrangements to stay overnight, the schedule of the Chushan Sunrise Watching Train is adjusted based on the sunrise time and number of passengers each day.The actual departure time of the sunrise watching train on the next day will be posted on the website, railway station, entrance of the forest recreational area, and the visitor center around 16:00pm each day. The station has already much people there to same destination. There will be 3 train departure every 10 minute and also return, last train back to Alishan Station is at 6:15am.
After back to hotel get shower and pack the luggage the leave at the front desk hotel while we are having breakfast first. The breakfast is serve at one point for all hotel guest around there in the area.
We are taking shuttle bus A to Chiayi HSR Station, fare is 271nt per person. You can buy the ticket at 7/11. If you're getting to TRA station then you take Shuttle bus B. Our departure is at 10:10 and will take about 3,5 hour, the route via Fenqihu. From Chiayi HSR we take high speed train to Taipei Main Station and our hotel is near the station which is Diary of Taipei Main Station Hotel, the nearest exit door is Z10.
After check in and dropping luggage we continue out to Mao Kong Ropeway. From Taipei Main Station take Bannan Line (blue line) to Zhongxiau Fuxing and then transit to Wen Hu Line (brown line) to last station which is Taipei Zoo where Maokong base station is. Unfortunately the ropewat is suspended at that time for 1 month maintenance.
Continue taking Wen Hu line (brown line) to Daan Station for transit and then continue to Xing Yi line (red line) to Taipei 101 where we are going up to the observatory. The ticket price at place is 600nt, while at Klook only 510nt, so we buy online at that time and show the mobile voucher to ticket staff. Not bad saving 180nt.
Taipei 101
Taipei 101 comprises 101 floors above ground at 509.2 m, as well as 5 basement levels. It was not only the first building in the world to break the half-kilometer mark in height, but also the world's tallest building from March 2004 to 10 March 2010.
Finish up back to hotel taking red line stop at Taipei Main station and along the way look around at shop inside the Metro Front Mall for something that might be we interesting to buy.
Trip Map