Jiufen, Beitou, Tamsui & Fisherman Wharf, Shillin Night Market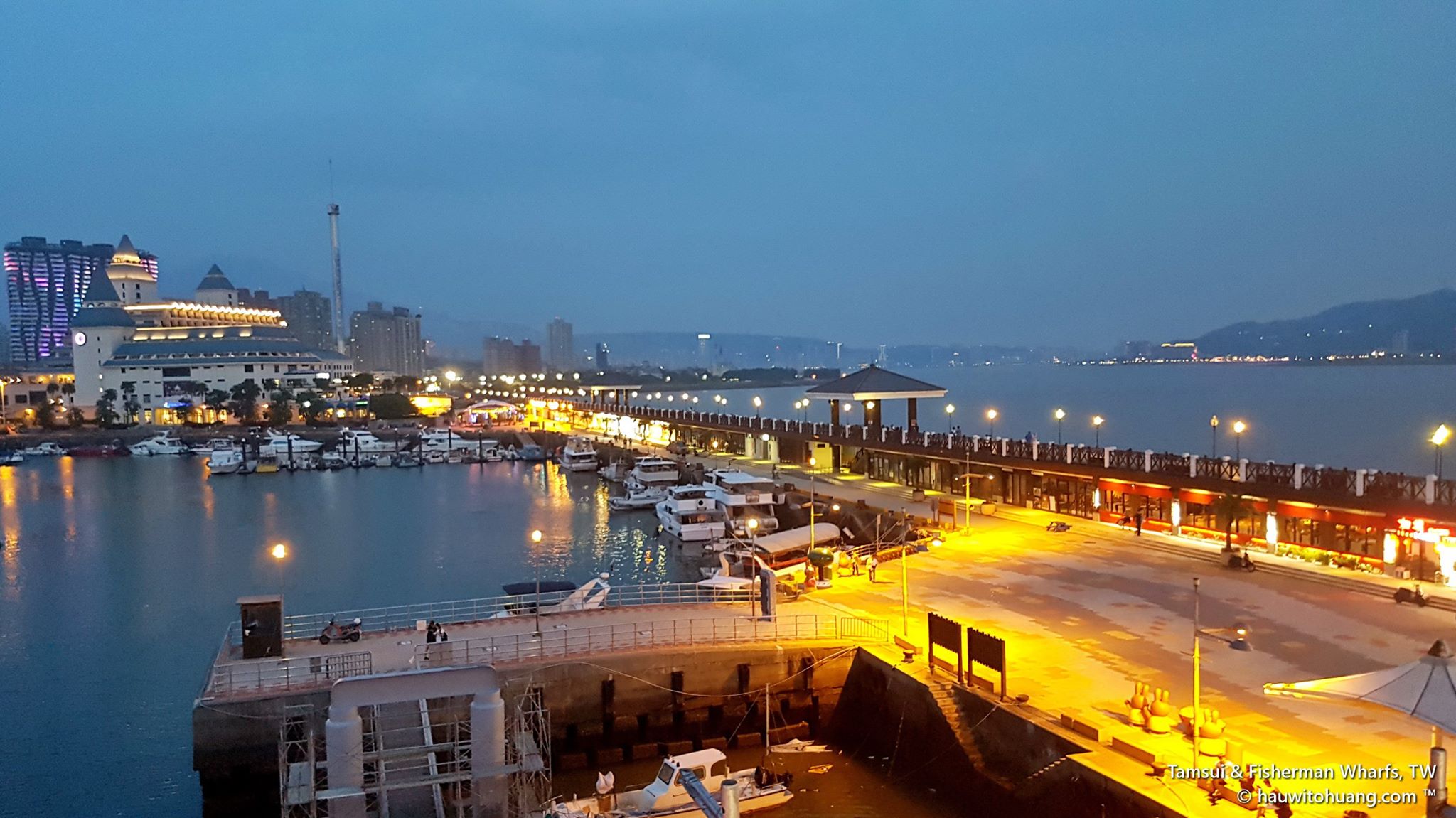 Jiufen
In the morning have a breakfast serve in the restaurant of Chiu Cunt Dint hotel, it was wester breakfast bread with smoked beef and salad. Also it have two kind of soup with buffet style you can enjoy.
Finish the breakfast we go out stroll around in the old town area of Jiufen while we already pack and checking out from hotel. Most of the shop still not opened yet at 9:00 but along the way and time more shop gradually opened.
We look and see some of the shop for souvenir, shirt and taste the local delicacies.
Beitou
At 11:00 am it's time we take bus to Ruifang for catch a train to Taipei we already book before. From Jiufen you can take bus 788 again just like we came before from Keelung and the stop bus is outside right side of the old street entrance where 7/11 at.
Arrive at Ruifang and continue with Tze Chiang Express train to Taipei Main Station then taking MRT Xinyi/red line to Beitou and continue with MRT Xinbeitou.
Beitou is northernmost district of Taipei City, Recognized for its hot springs, historical sites, and lush green environment,
The name Beitou originates from the Ketagalan aborigine word for the area, Kipatauw ("home of witches"), as many of the local rivers and ponds emit an eerie steam due to geothermal warming of the hot springs. During the Japanese colonial era (1895-1945), the area was developed into a hot springs resort. In the early days, Beitou was a renowned red light district where men would go to soak in the hot springs and later feast on delicious cuisine while being entertained by beautiful young female performers. The Taiwanese government began to clean up the area in the late 1980s, and today it is one Taiwan's major tourist attractions with numerous well preserved architectural treasures dating back over 100 years as well as one of the highest concentrations of hot springs in the world.
Tamsui & Fisherman Wharf
From Beitou we continue to Tamsui area where we pass Tamsui old town area where much stall and shop selling everything and walk up until Tamsui wharf for taking a ferry to Fisherman Wharf, the ticket ferry is 60 ntd per person one way and return by bus no.28 from Fisherman Wharf to Tamsui MRT. You can also back with ferry if not pass 7:00 pm which is the closing time of the boat operation.
Shillin Night Market
From Tamsui station we taking Xinyi/red line for back to our hotel at Diary Taipei Main Station Hotel, but we stop over at Shillin Night Market first.
The Shilin Night Market in Taipei is one of the largest, most popular night markets in Taiwan with regard to food, and also one of the most popular points of Taipei's night life among visitors. Located in Taipei's Shilin District, a mere 70 metres from MRT Jiantan Station between Dadong Rd, Danan Rd, Wenlin Rd, and Jihe Rd. The maze of alleyways is filled with a variety of local, traditional, and international merchandise that attract locals and foreigners alike.
Trip Map