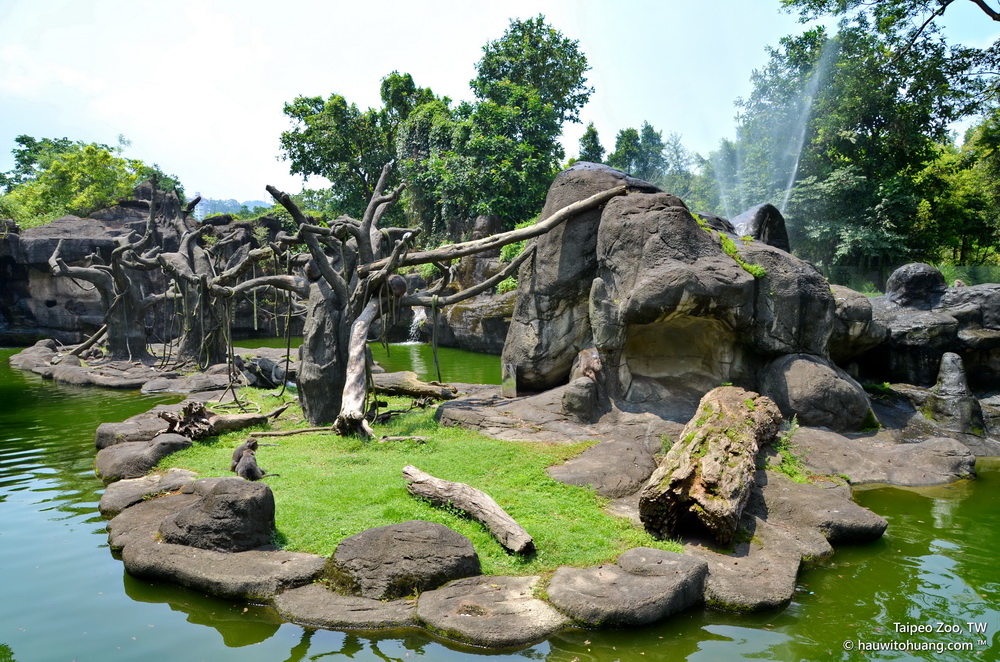 Taipei Zoo
Our last day itinerary should be going to Taroko Gorge National Park, we are plan using train from Taipei to Hualien and then using one day unlimited shuttle bus for transportation in Taroko Gorge. Our destination there from Baiyang Curtain Waterfall, Grotto and shrine. But since we are already exhausted from our trip before so we decide to cancel the Taroko destination since it will involve long walking in the area. We exchange it to Taipei Zoo which is more comfortly walk and we can have much rest late morning wake up.
After having breakfast at hotel from 9:30 to 10:00 we start go out to Taipei Zoo, we are taking MRT Bannan/blue line from Taipei Main Station to Zhongxiau Fuxing first for transit and continue to Wen Hu/brown line to Taipei Zoo Station which is last station.
Exit the station to right not far you will see the entrance to Taipei Zoo, the ticket fare is 60 ntd per person, you can also going inside without queue by using easy card tap on the gate entrance. Inside also there is shuttle bus from entrance up to bird park for 5 ntd per person per ride, it can use easy card also.
Taipei Zoo was founded as Maruyama Zoo in 1914, when Taiwan was under Japanese rule, in Mt. Maruyama (modern-day Yuanshan) on the northern suburb of Taihoku (modern-day Taipei). It was originally a private zoological garden owned by a Japanese citizen, Mr. Oe. The Japanese government in Taiwan bought the property the following year and opened it as a public park. After World War II, the Republic of China (ROC) retreated to Taiwan and the ownership of the park was passed to the Taipei City Government of ROC.
This zoo is large in area and divided into region area for grouping the animal. overal very nice to enjoy the evening and prepare to have much walk inside. We ourself not finish all the area since we're arrive in the afternoon and the park is close at 5:00 pm in the evening.
Trip Map