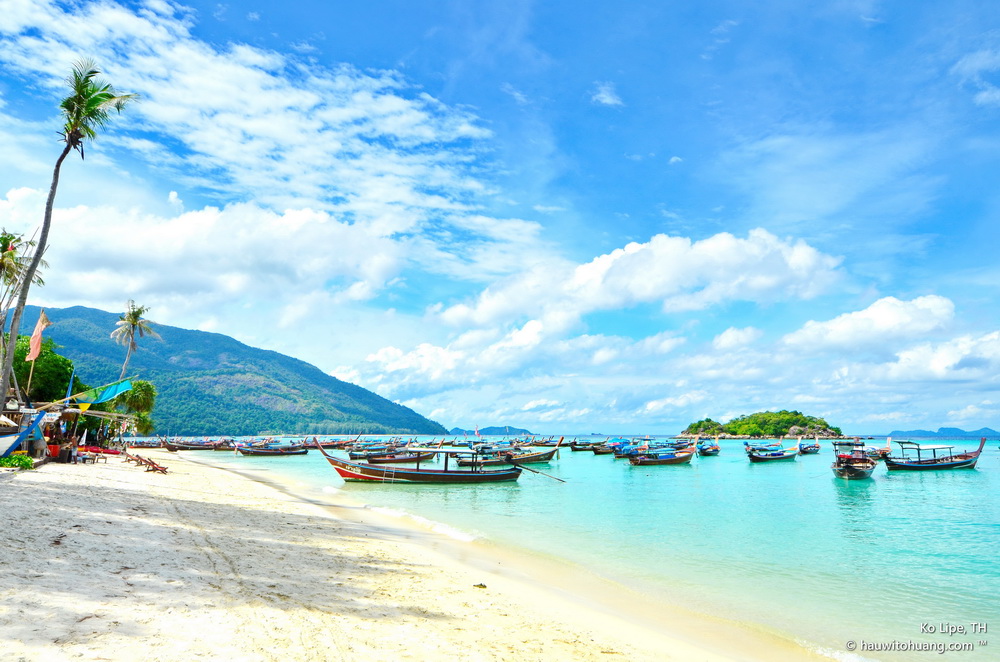 Koh Lipe
Our shutle minivan pick us up from the hostel at 8:30am and drive for 2:30 hour long to Pak Bara where we continue with speed boat to Koh Lipe for the next 1:30 hour. The journey with speed boat is very very rough, i almost had a puke and cold swell along the way. The wave is very strong and windy causing the speed boat ride is very bumpy. I aware that at this season the sea will be rough, but not like this in my imagination. Some of the passenger already throw up what's left from her stomach.
Lastly we arrive safe to Koh Lipe, the speed boat is stop at Ponton offshore near the island as can't port the island because of the shallow beach. From ponton there will be a long tail boat taxi that will take you to sunrise beach or any resort you want if the tide is not too low for 50 baht per person. You also can take moto taxi from sunrise beach to your destination for 50 baht per person.
At Koh Lipe we stay at Ten Moon Lipe Resort, the rate is 3600 baht per night for Grand view room at the upper part of the resort. The more lowest room to the beach is more expensive and the expensive one is in front of the beach.
This resort had also a restaurant onsite with open all day until 10am at night serve good western food and local thai food. It also for breakfast with buffet ordered style. So in here we just enjoy the beach, had some food at the restaurant, stroll the island island at the walking street and have a rest at room, unlike our ussualy trip packed with itineraries and tight schedule.
Trip Map