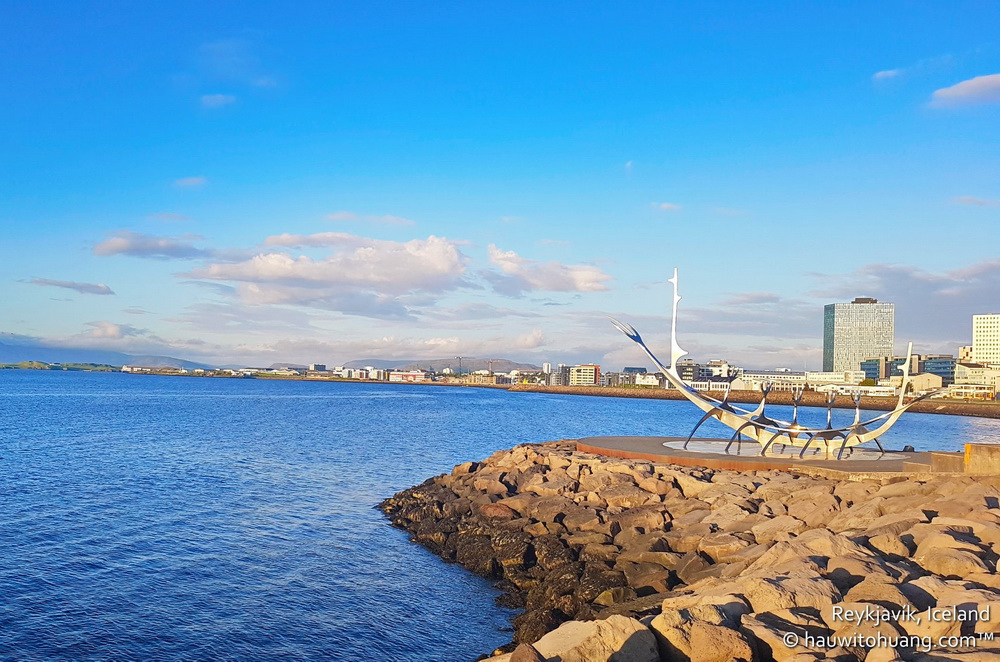 Reykjavík
Our flight start yesterday 25 May 2019 at night, from Soekarno Hatta Intl Airport to Amsterdam with Garuda Indonesia for 14 long hours flight, the flight depart at 22:40 and Max is not sleep until 01:00 am Jakarta time. Because we are heading west so the night is longer in the flight, Max wake up after 7/8 hours sleep and the rest of is activelly on the plane so his mother taking him going around in aisle to stop his borringness.
We arrive at Schipol Amsterdam at 7:50 in the morning and had a transit time 6 hours until our next flight to Keflavix Int's Airport, Iceland. The flight will be with Iceland Air and it's 3 hours flight. Luckily we don't have to recheckin baggage as of we are flying with Sky Team partner and in one booking code so the baggage will direct from Jakarta to Iceland.
Arriving in Keflavix at 15:10pm we direct thru arrival terminal exit and to the bus stop where Flybus at. Flybus is an airport transfer to the city. We can book online in advance or buy on the spot. The ticket is cost 5500isk per person (about 650k idr) for return ticket and will take approximately 45minutes from airport to city (Rekjavix). Our stop is BSI Bus Terminal, if you want to stop near your hotel, you can opt for shuttle transfer with Flybus to for additional fare but will only take and drop you off at nearest bus stop, not in front of you hotel or accomodation.
Today we stay at Thor Guesthouse in the city center, from BSI bus terminal we store our one big luggage there for 1 night as we will be return tommorow to airport again for flying to Faroe Islands. The locker is unmanned and you can pay with coin or credit card, maximum storage time is 3 days. For the big locker it's cost 1490isk for 24hours. After store the luggage we walk to the Guesthouse about 1km. Arriving at accomodation proceed self checkin which was informed earlier thru email, they provided you with front door security code and keybox security code. Bathroom was sharing and have a kitchen if you want to cook.
After check-in Mom and Max have a rest while I opt to strolling around starting from Halgrimskirkja Church, Sun Voyager, Harpa Concert etc. Well it was all reachable by walking. I'm also buy a Simmin local card at 7/24 store near the church for 2900isk and you get 5gb data kuota with call and sms also, don't worry the sim come with 3 diff type (mini, nano and micro sim) so any phone type will fit with the sim card. Back again at guesthouse, have a dine with self cook in the kitchen and have a rest after long flight.