Gásadalur & Mykines Islands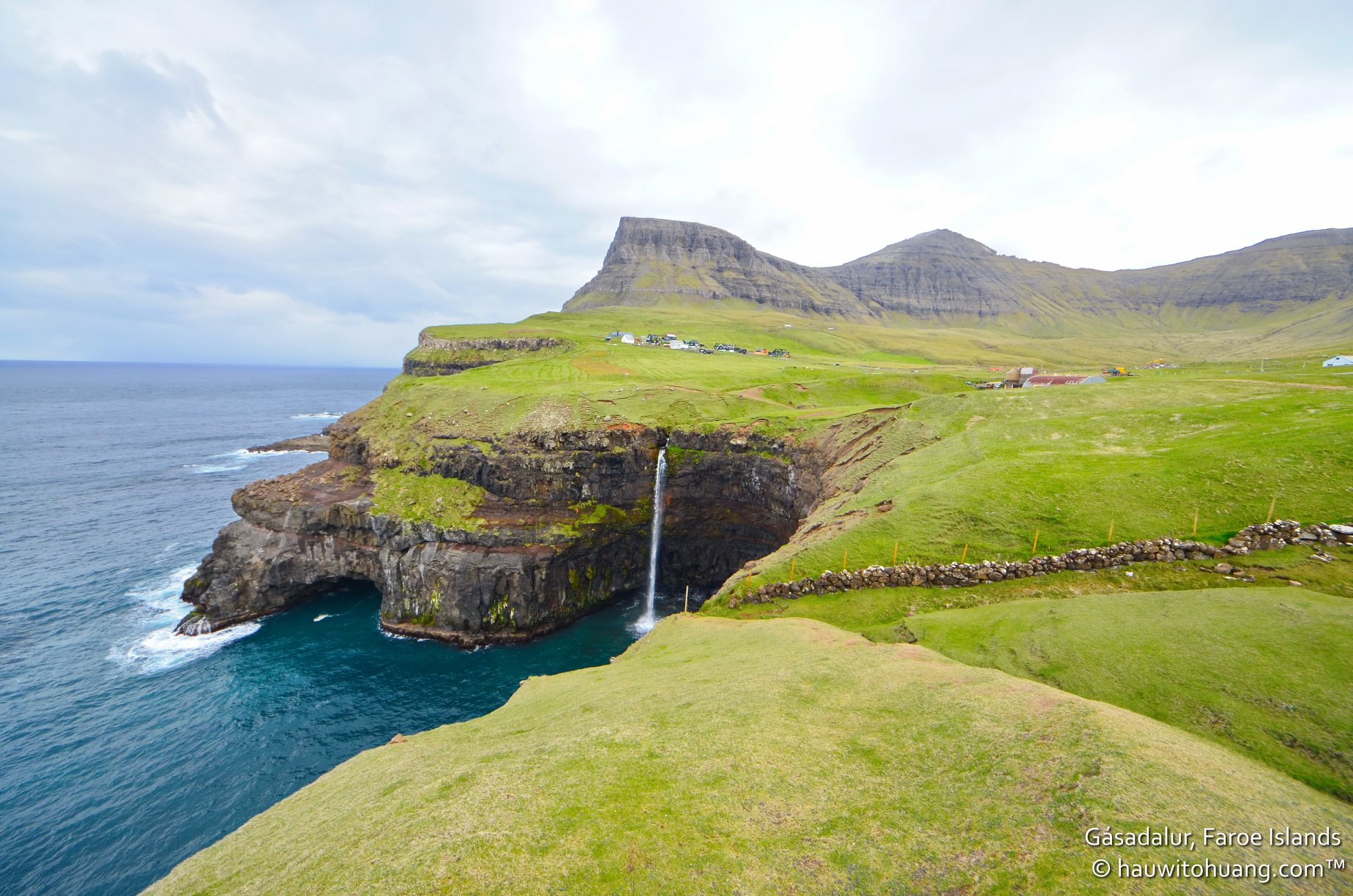 Today we are going to Mykines Island with ferry schedule at 10:20 and return at 17:05. Before we go to ferry terminal in Sørvágur, we head to Gásadalur first for quick trip to see scenic view of Mulofasur waterfall with Gásadalur village in the background. From Tórshavn to Gásadalur is 57km and will take 1 hours drive.
Gásadalur
Gásadalur is a village located on the west side of Vágar, Faroe Islands. Gásadalur is located on the edge of Mykinesfjørður, surrounded by the highest mountains on Vágar. In order to reach any of the other villages, they had to take the strenuous route over mountains more than 400 metres high. This explains why the village population has become smaller and smaller. In 2002 there were only sixteen people living in Gásadalur, and several of the houses stand empty today. It had a population of 18 in 2012.
In 2004 a tunnel was blasted through the rock, and it is possible to drive through by car. The residents hope this will mean that the village population will increase again. There are good opportunities for farming, and the same number of fields as in Bøur, but here only a few are royal estate. Most of them are freehold land.
Mykines
After from Gásadalur we drove back to Sørvágur ferry terminal and get on the boat and sail for about 45-60 minutes. The bumpy ride along the way make Max had a puke while i'm almost had a same.
The Ferry to Mykines from Sørvágur. There are daily departures from the Sørvágur ferry terminal on the island of Vagar, at 10.20 a.m. and 16:20 p.m. – the vast majority of visitors will be taking the 10.20 a.m. ferry and return at 17.05 p.m. Journey time is 45 – 60 minutes depending on conditions. The return ticket costs 120 DKK and i suggest book in advance as in summer ticket sold out fast. Visits are only permitted from May 1st to August 31st.
The highlight on the Mykines Islands is Holmur Lighthouse with thousands of puffins, epic scenery, one of the most photogenic lighthouses in northern Europe. To reach there you need to hike and the entire route 6-7 km long and will take about 3.5-4.5 hours to complete. Unfortunately we decided to cancel this hiking considerate yesterday weather at Trælanípa and the track is more extreme than Trælanípa with steep and curvy track. So we opted just strolling around in the Mykines Village.
At 17:05 we get back to pier and get on the ferry for going back to Sørvágur ferry terminal and then drive back to Tórshavn.
Trip Map