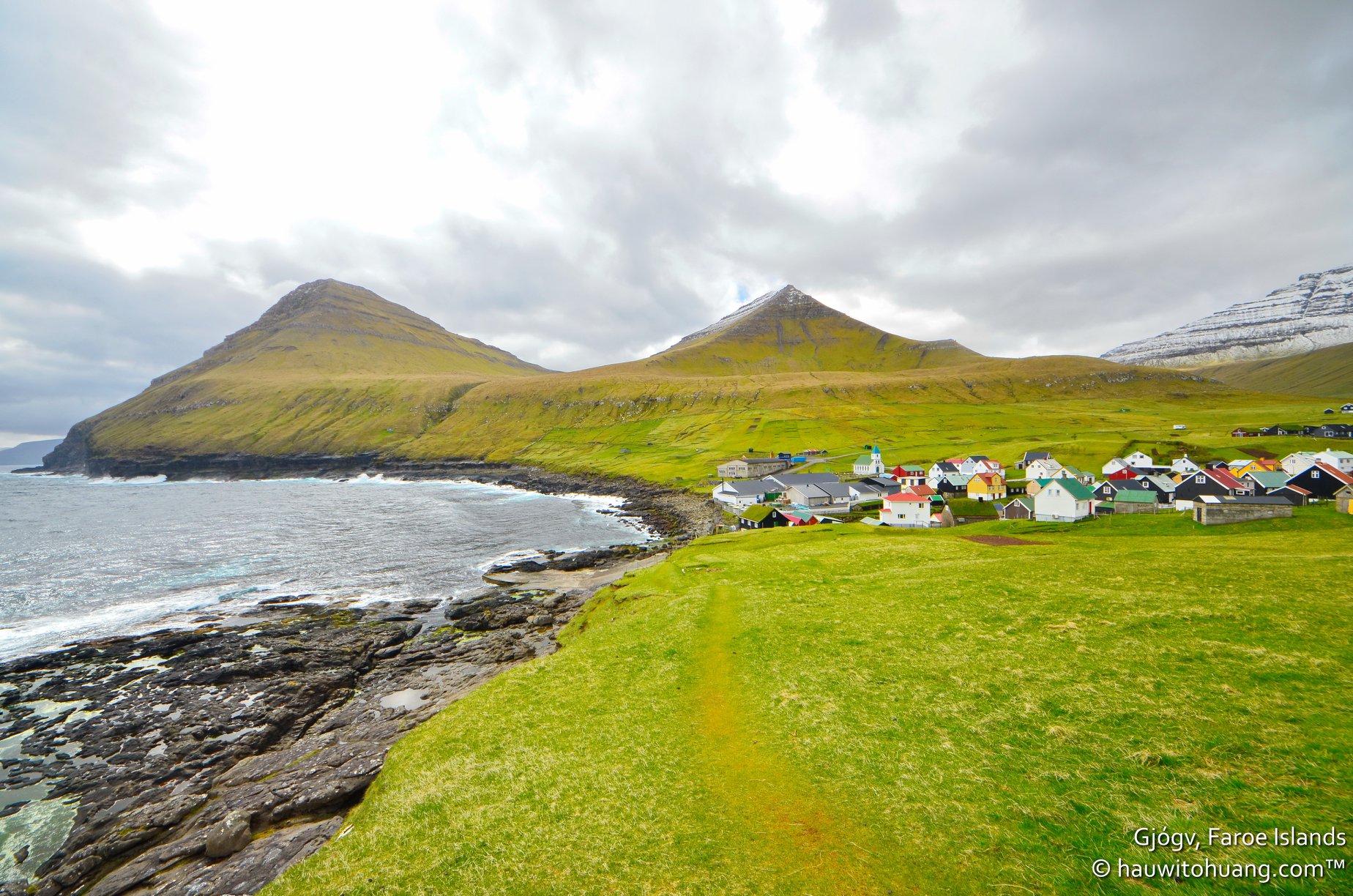 Gjogv
The last day at Faroe Islands we went to the far north, namely Viðareiði, but before that we went to Gjogv first. It's 68km long and take 1 hour drive.
Gjógv is the most northern village on the island of Eysturoy, named after a 200-metre long sea-filled gorge that runs from the village into the ocean. This beautiful quiet and well-preserved village is idyllically located, closed in by mountains to all sides.
With less than 50 inhabitants, all living in old timber-walled and turf-roofed cottages, Gjógv has an abundance of charm and appeal. Add to this some great hiking and walking trails that offer spectacular views of the North Atlantic and the surrounding islands and you won't want to miss out on this special location.
Viðareiði
After finished Gjogv, we continued the trip to Klaksvík, but there was nothing to see, we only had lunch for a while then continued to Viðareiði. Going here will go through several tunnels, the first 2-way tunnel is required to pay like a toll. The cost of the toll is once paid, commuting, can be paid at the nearest gas station or also can be paid online at tunnil.fo site. the maximum is 3 hours after going through the tunnel to avoid fines.
From Viðareiði we drive back to Tórshavn and this is our last night in Faroe Islands as tommorow we will be flight back to Iceland to start the trip there.
Here is a random photo collection taken while we in Faroe Islands, mostly taken on the random road.
Trip Map