Ytri Tunga, Djúpalónssandur Beach, Arnastapi & Kirkjufell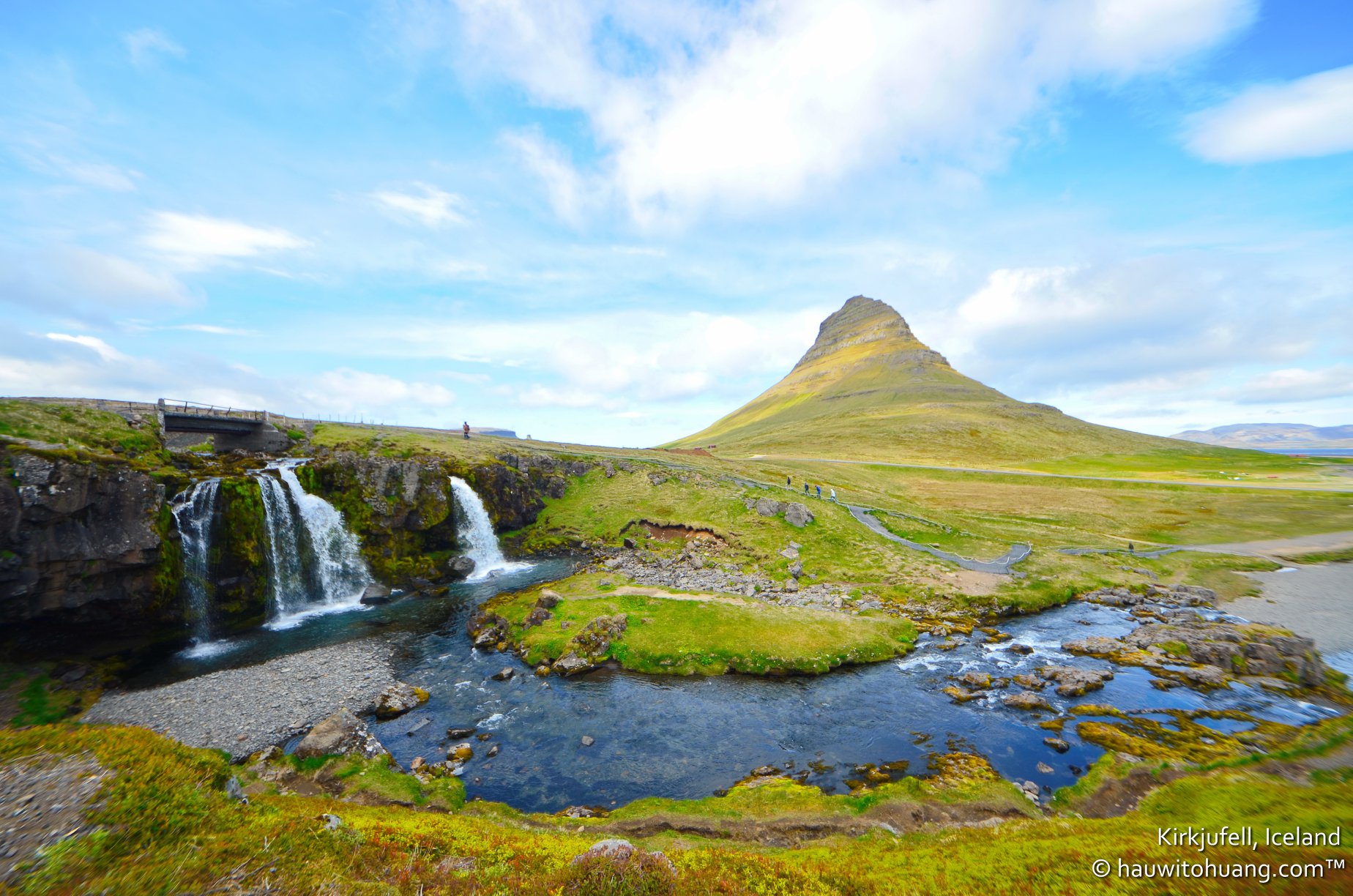 Ytri Tunga
Today we are doing The Snæfellsnes Peninsula trip starting from Borgarnes Hi Hostel. The Snæfellsnes is a peninsula situated to the west of Borgarfjörður, in western Iceland. It has been named Iceland in Miniature, because many national sights can be found in the area.
Our first destination is Ytri Tunga, 86km from Hostel with 1 hours drive. Ytri Tunga is a beach by a farm of the same name on the Snæfellsnes Peninsula. Unlike many of the beaches in Iceland, Ytri Tunga has golden sand, rather than black. Ytri Tunga is the most reliable place in Iceland to see seals.
Just offshore, on some rocks protruding from the water, at least a few individuals from the local colony can be seen hauling out all throughout the year. The best time to see them, however, is in the summer months.
The seals that haul out here are Harbour Seals, one of the two common species found in Iceland. The other is the Grey Seal. In spite of what many think, Iceland no longer is home to walruses, although they are spotted in the Westfjords on rare occasions. Other visiting species include Hooded Seals and Ringed Seals.
We just saw one seals out there at that time and it was on the rock quite far to look at. In spite of that the beach are beautifull with it's rocks formed in.
Djúpalónssandur Beach
We then continue to Djúpalónssandur Beach, 50km from Ytri Tunga with 43 minutes drive. Djúpalónssandur or the Black Lava Pearl Beach is a sandy beach and bay on foot of Snæfellsjökull in Iceland. It was once home to sixty fishing boats and one of the most prolific fishing villages on the Snæfellsnes peninsula but today the bay is uninhabited.
When we arrive there it was stormy as the wind storm hit very hard so mom and Max getting back inside to car while i proceed just to the platform view without going down to the beach.
Arnastapi
From Djúpalónssandur Beach we drive back to Arnastapi 15km (16 minutes) to have a lunch, our choise is Stapinn Cafe. This small but welcoming cafe along the main road serves coffee drinks and a range of snacks, from cake to lamb schnitzel and burgers. We had a Fish and Chips and Meat Soup for 4200 ISK, drink just ask for a tap water.
Finish lunch we drive and parks the car opposite the road where Bárður Saga Snæfellsáss Statue and cliff viewpoint at. Bárður Snæfellsássthe is a Mythical Protector of the Snæfellsnes Peninsula in West-Iceland. The story is Bárður was the settler of this area, half a troll and half a man, his father was half a titan, but his mother was human. Bárður came to Iceland in the 9th century and gave the peninsula its name, Snjófellsnes peninsula, but both words "snær" and "snjór" mean snow in Icelandic.
Kirkjufellsfoss & Kirkjufells Mountain
From Arnastapi we continue to Kirkjufells Mountain for 50km (45 minutes). Kirkjufell is a mountain 463 mtr above sea level standing tall above the small fishing town of Grundarfjörður, Kirkjufell is the most photographed mountain in Iceland, one of the top 10 most beautiful mountains in the world. While Kirkjufellsfoss waterfall streams down modestly out to the ocean from the cove or lagoon. It has a drop of 16.4 mtr in several divided spouts over a rocky hill which looms out an idyllic, rural scenery.
Kirkjufell was one of the filming locations for Game of Thrones season 6 and 7, featuring as the "arrowhead mountain" that the Hound and the company north of the Wall see when capturing a wight.
From Kirkjufells Mountain we then go to Fossatún Guesthouse were we booking for tonight stay. We choose this location as tomorrow our last destination is near that area. We need to drive 127km with 1:35 minute time. Arriving there in the evening, proceed check in and enjoying soak at the hot tub provided as a facility without a charge.
Trip Map